Apartment O Shop at 5 Hoi Ping road.
Causeway bay's secret alley….. A complete fantasy experience. You can enjoy every minor addictions of your day. (coffee, cigarettes, wine and tonight's grocery)

Solo Shop at 8 Sun Wui Road.
At an inspirational "coffee room" next to boutique @minihotel.hk, we strive to share great caffeine addiction to people from all around the world. True definition of "good coffee is meant to be shared"- Le Petit Salon


Charterhouse Lobby at 209 Wanchai Road.
Situating in the heart of the block city, the birth of our Salon Concept started from this location. Here we would like to debut our branding and show that we are capable to showcase our brand in all tiers of ambient.

Dragoncentre at 52 Yen Chow Street, Sham Shui Po.
Due to the scarcity of good coffee in Sham Shui Po district, we've built a platform and a training centre on the 5th floor of Dragoncentre. The artzone forward community bonds hand in hand with well crafted coffee.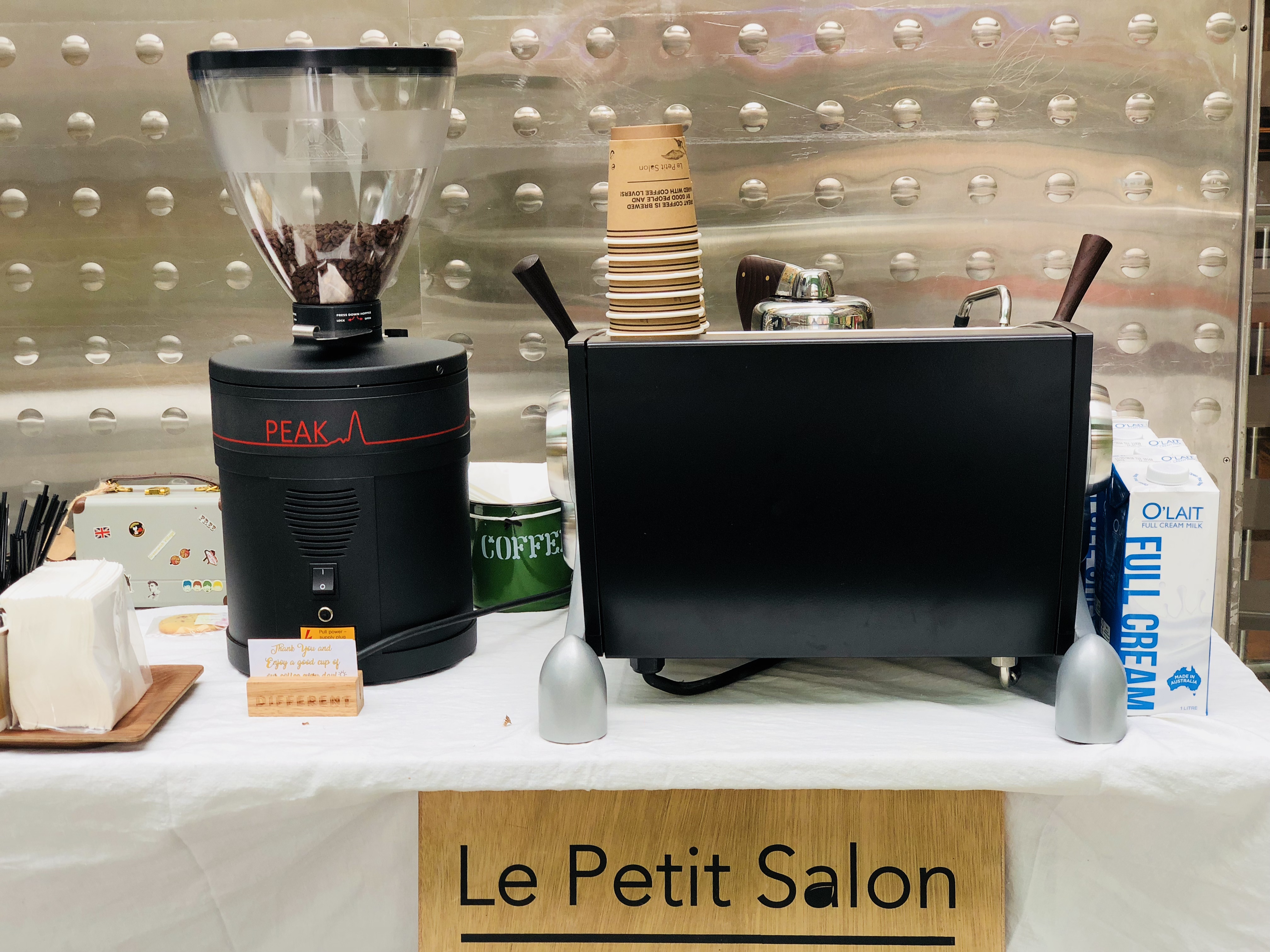 We're always prepared to do roadshows. Give us a private message or contact us for special events. Our talents have no limits!
---