Mong Kong- SOLO Building
Walking on the street with a cup of coffee was marked as a trend and Mong Kong was the pioneer. Come! Let us be the top of the fashion guys!
Address: 48 Shan Tung Street, Mong Kok (Ladies Market, SOLO Building)
---
Stanley – Stanley Market (NEW SHOP)
We can be found whether in the bustling downtown area or in the quiet suburbs.  Please come to Stanley, and take a cup of coffee to admire this exotic place.
Address: 78 Stanley Market Road, Stanley, Hong Kong Island (Inside the market)
---
North Point – SOLO workshop
Any places are need the coffee! This is our FIRST step in the Eastern District! Right on the main road and you can find us when you are waiting the transport!
Address: G/F, 343 King's Road, North Point (North Point Road Tramway Station)
---
Tin Hau – APPLE MALL
This place you can make believe that you can care about society.  In this salon, among the noises of people, take our coffee or special drinks, you can give your primitive brain a litter of what it craves, just enough to see you through…
ADDRESS:  Shop #01, Apple Mall, 14 King's Road, G/F, Tin Hau ( MTR Tin Hau Station, Exit A1)
---
Causeway Bay – Apartment O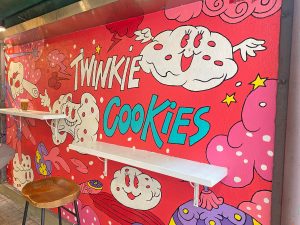 A secret alley in Causeway Bay, you can enjoy every minor addiction to your day. Besides the coffee, we also provide different types of fruit juice and fruit tea as well.
ADDRESS: 5 Hoi Ping Road, G/F, Apartment O, Causeway Bay (Opposite to the Lee Garden THREE)
---
Causeway Bay – LPS Lab (ICE CREAM)
Sometimes, you want to eat some sweets suddenly. We heard that!!!! Apart from the juice and coffee, we also provide ice-cream, milkshake, and slush. We will change the flavor of the ice-cream which is from Movenpick regularly.  And all the milkshakes and slush ' design by ourselves, please come to try it.
ADDRESS:  5 SUN WUI ROAD, SOLO AVENUE, G/F, Causeway Bay (Nearby the NO.28 minibus terminal)
---
WAN CHAI – L'Atelier
"A good coffee must be shared! No matter elsewhere" So, we opened in the heart of the commercial place- Lockhart Road, Wan Chai. We want all you guys can grab a cup of coffee at any time, any place.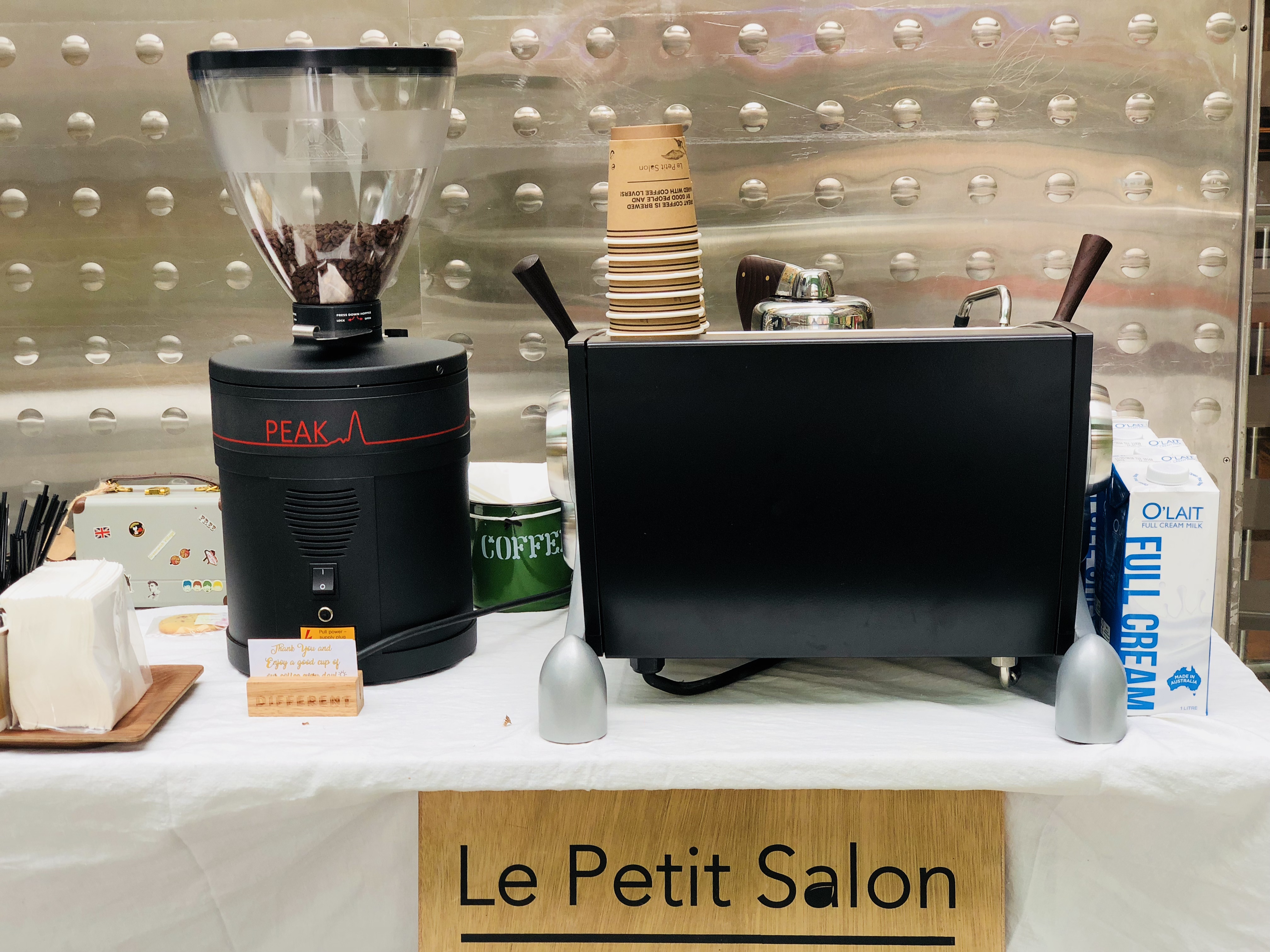 The Latest Addition to our LPS collection is in our Lockhart Road Branch. Situated in a designed street we want to show our coffee lovers that #hongkong woodworks have their special taste. Coffee & science comes hand in hand.
ADDRESS: 368 Lockhart Road, G/F, SOLO Workplace, Wan Chai
---
Sai Ying Pun – Eastern Street
Sai Ying Pun is a place of coffee, it has many coffee shops around here. Of course, we must be one of them.  Our shop has set up a dog parking, we are welcome to provide a restroom for all the master and pets to take a rest!!
ADDRESS: Shop #8, 129 Connaught Road West, G/F, Sai Ying Pun (MTR Sai Ying Pun Station, Exit A2)
---
Sham Shui Po – Dragoncentre Mall

Due to the scarcity of good coffee in the Sham Shui Po district, we've built a platform and a training center on the ground floor of Dragoncentre. The art zone forward community bonds hand in hand with well-crafted coffee.
ADDRESS: Shop 111A, 1/F, Dragoncentre Mall, Yen Chow Street, Sham Shui Po (MTR Sham Shui Po Station, Exit C2)
---
China – Xiamen
Our first China location opened in Xiamen in May 2018. The coffee atmosphere and culture here is tremendous. Our brand coffee profile remains consistent throughout Hong Kong to China.
ADDRESS: 189 Xiahe Road, The Bank Center, Lobby, Xiamen, China
---
COMING SOON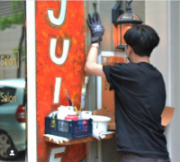 We try our best to expend our coffee in different places because a good must be shared!! Please follow our Instagram (@lepetitsalonhk) and Facebook Pages to grab some news 🙂
The best is yet to come, thank you for support!
---
We're always prepared to do roadshows. Give us a private message or contact us for special events. Our talents have no limits!
---